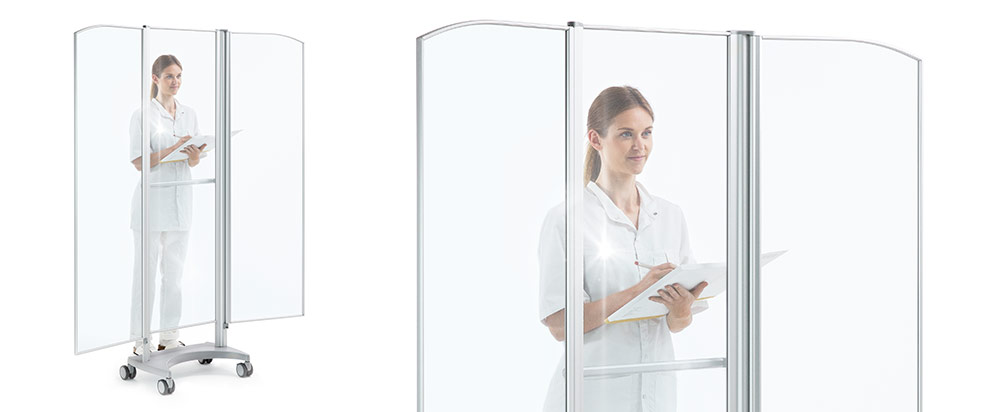 Due to the COVID-19 outbreak and feedback from clients, Silentia addressed concerns swiftly by introducing a new product.
ClearPanels is a completely transparent, mobile screen that makes it easy to monitor and communicate with patients. It meets the healthcare sector's strict hygiene requirements with smooth, easily accessible surfaces that withstand disinfectants used in any healthcare setting.
Keep it Clean™
The demand for a hygienic area around the patient becomes more and more important everyday. Keep it Clean™ is Silentia's key word for improved hygiene standards. Silentia's screen system has exceptional flexibility and can be adapted to any care setting. They are easy to clean, move and fold. All of our products meet strict hygiene standards. The surfaces are easy to clean. The screen system helps you quickly create a clean and hygienic area around the patient.