Patient Lifts & Mobility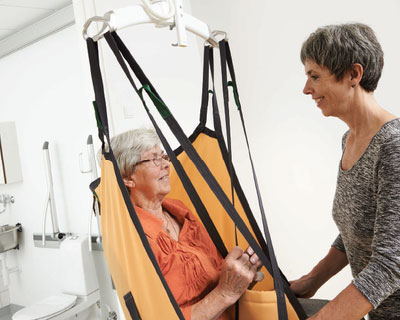 Guldmann™ provides a wide range of easy-to-use and effective transfer and lifting aids designed to make life easier, both for the patient and for the caregiver. It is a complete solution that provides for the majority of transfer or manual handling requirements.
From the simplest to the most complex scenarios, from the lightest to the heaviest. Through a unique combination of education, training and a complete range of efficient transfer aids, Cornerstone Medical offers improvement both in the work environment and in the quality of care and, at the same time, achieves significant cost savings.
For a complete overview of our patient lifts please visit Guldmann or contact us for more information.