Silentia Folding Privacy Screens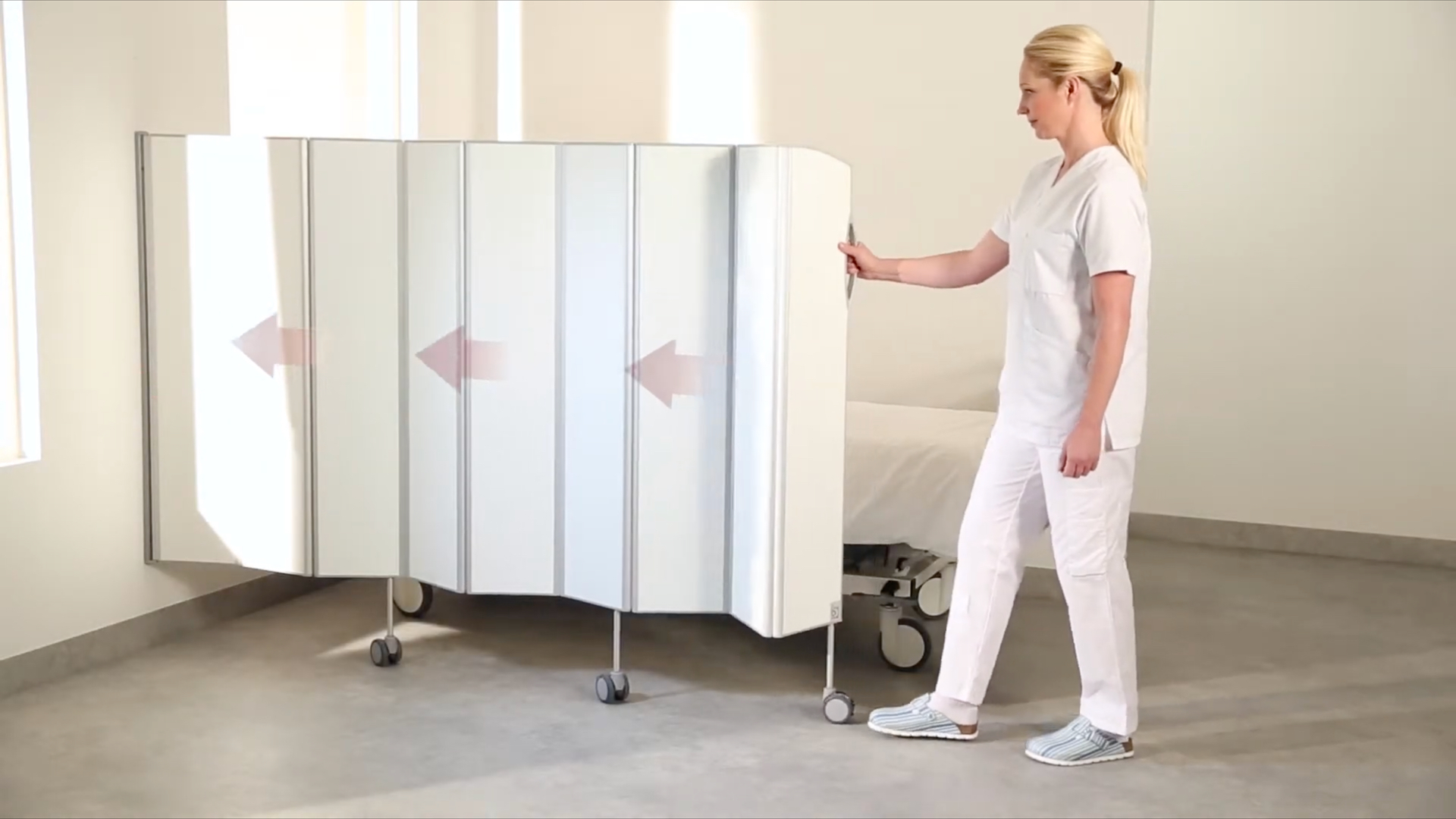 EasyReturn
Quick and easy to fold back
The One Touch Point Handle means:
No need for hands to touch other surfaces when moving the screen
Reduces cross-infection by only needing one hand
EasyClean
Optimizes infection prevention
The Silentia Screen System meets strict hygiene requirements
All surfaces are smooth and easy to reach
All surfaces withstand any disinfectants
Easy, reliable and flexible
Our Silentia Folding Screen, invented in 1990, is the essential piece of the Silentia Screen System. It's accordion design and hard surface make it ideal in any care setting supporting patient privacy and most importantly, instant cleaning.
The Folding Screen comes in a wide range of lengths, heights and colors. Our standard screen is ordered with 25 cm (10″) panels starting at 0.75 m (29,5″) and a maximum length at 3.75 m (12'4″). Standard heights are 1.45 m (4'9″), 1.65 m (5'5″), 1.85 m (6'1″) and can be varied by minus 0.1 m (4″).
All of our screens are easily installed and adjusted thanks to our EasyClick concept. To allow for maximum flexibility, our screens can be mounted to the wall or placed on a trolley to become a convenient mobile screen. In addition, folding screens can also be combined with fixed screens to customize patient care areas.
Our folding privacy screen is easy to fold back with our Built-in Memory that smoothly guides the screen back to its original folded position.
Explore Other Models